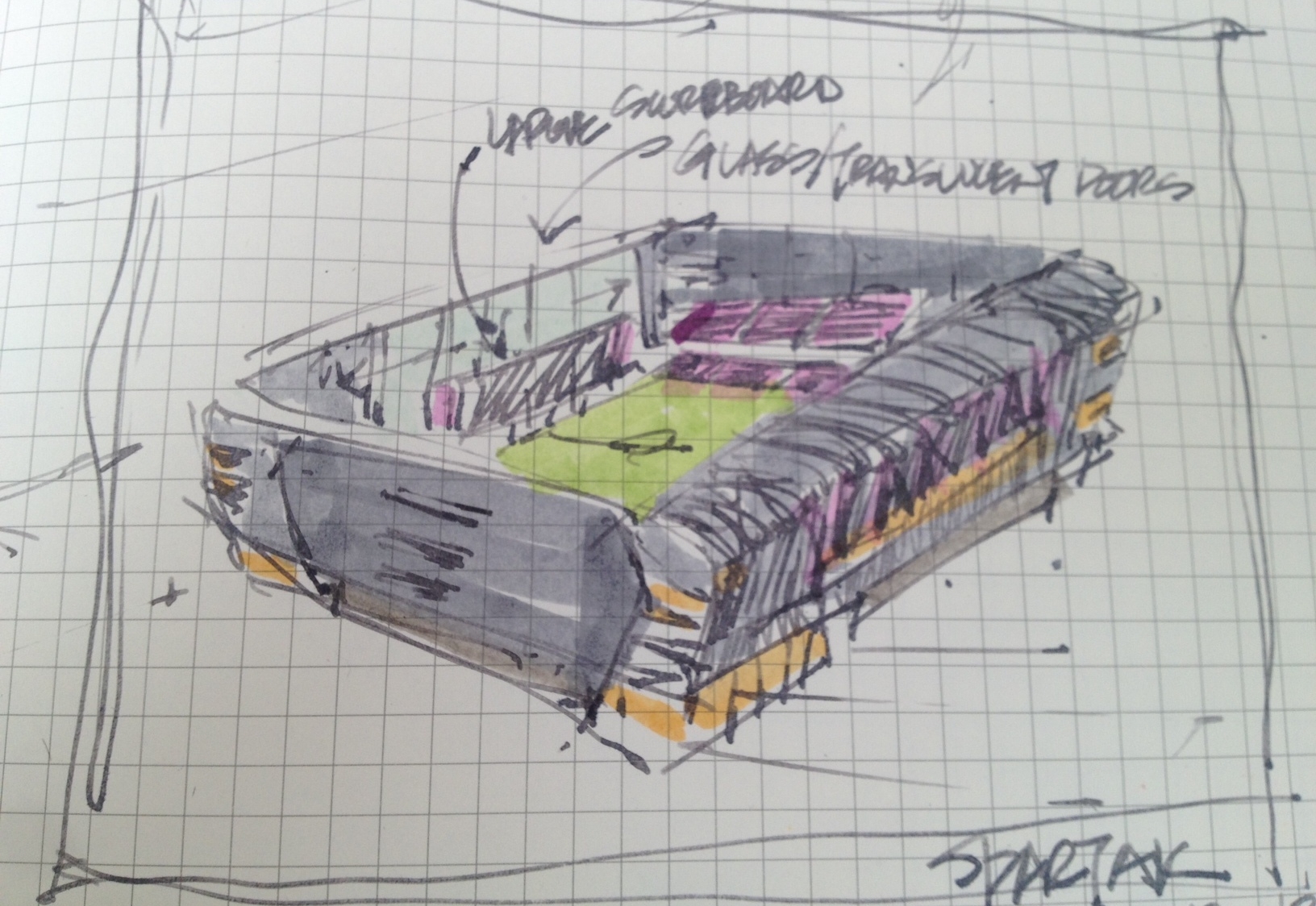 FC Spartak Multi-Purpose Arena
MEIS was engaged by FC Spartak to conduct a design review of the technical brief for the 12,000-seat multipurpose Spartak Training Arena and Broadcast Center and, subsequently, a new design that conforms to existing structural requirements for the development and documentation of the Project through the Schematic Design phase. The analysis and design focused on the existing technical brief from the Client and three main criteria:
1. Multifunctional use of the Arena, including sporting events, performances, concerts, and, during the WorldCup championship in 2018, a press-center;
2. Efficiency & high quality of the design, engineering & technical solutions for the project not leading to significant increase of construction & running costs;
3. Overall high profile and prestige of the entire "Spartak" complex including the Stadium and Arena as key elements.
We were responsible for reviewing the existing project documentation developed for the Arena by the local architects with the goal of analyzing whether the project documentation met the required defined criteria and corresponds to the technical brief for development. Furthermore, we provided recommendations for improvement and optimization of the Project where necessary for better correspondence to the defined criteria and Client goals.

PROJECT STATISTICS
LOCATION: Moscow, Russia
CLIENT: FC Spartak Moscow
SIZE: 12,000 seats
YEAR: 2013
COST: $50 Million
PROJECT TYPE: Arena, Training Facility, Interior Design and Branding, Sponsor Integration & Activation