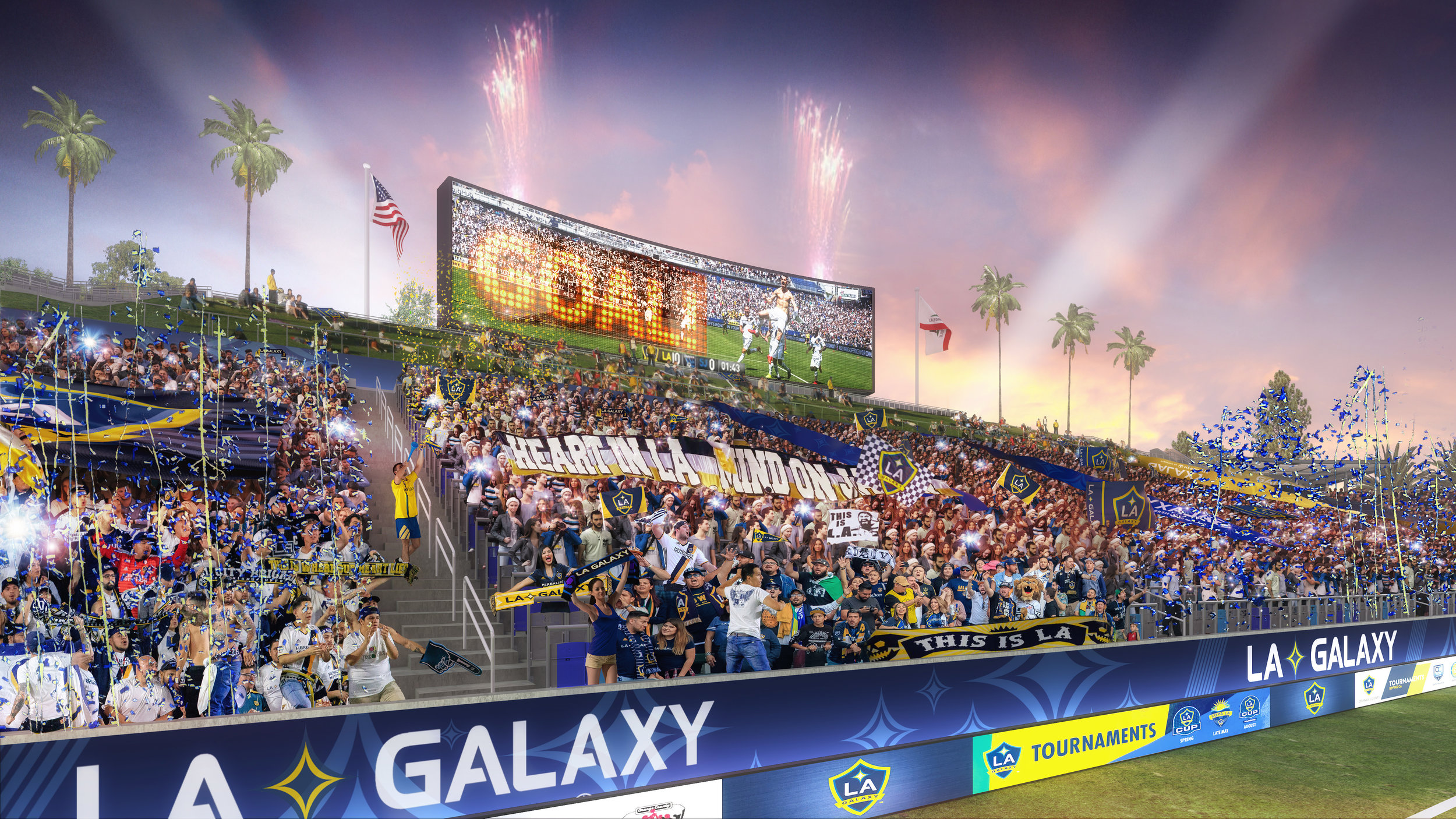 Dignity Health Sports Park Safe-Standing Supporters' Section
MEIS is working with the LA Galaxy on a multi-year effort to improve fan experience at Dignity Health Sports Park. As part of this on-going project, MEIS has designed a safe-standing supporters' section in the stadium's North end for the upcoming 2020 MLS Season. The addition of a safe-standing section at Dignity Health Sports Park will elevate the atmosphere within the stadium, contribute to gameday festivities, and have a tremendous effect on the players by enhancing their home-field advantage.

Spanning sections 120-123, the new grandstand is just one of a series of renovations scheduled for completion by the start of the 2020 MLS season.

PROJECT STATISTICS
LOCATION: Los Angeles, California
CLIENT: LA Galaxy
YEAR: 2019
PROJECT TYPE: Sponsor Integration & Activation, Renovations