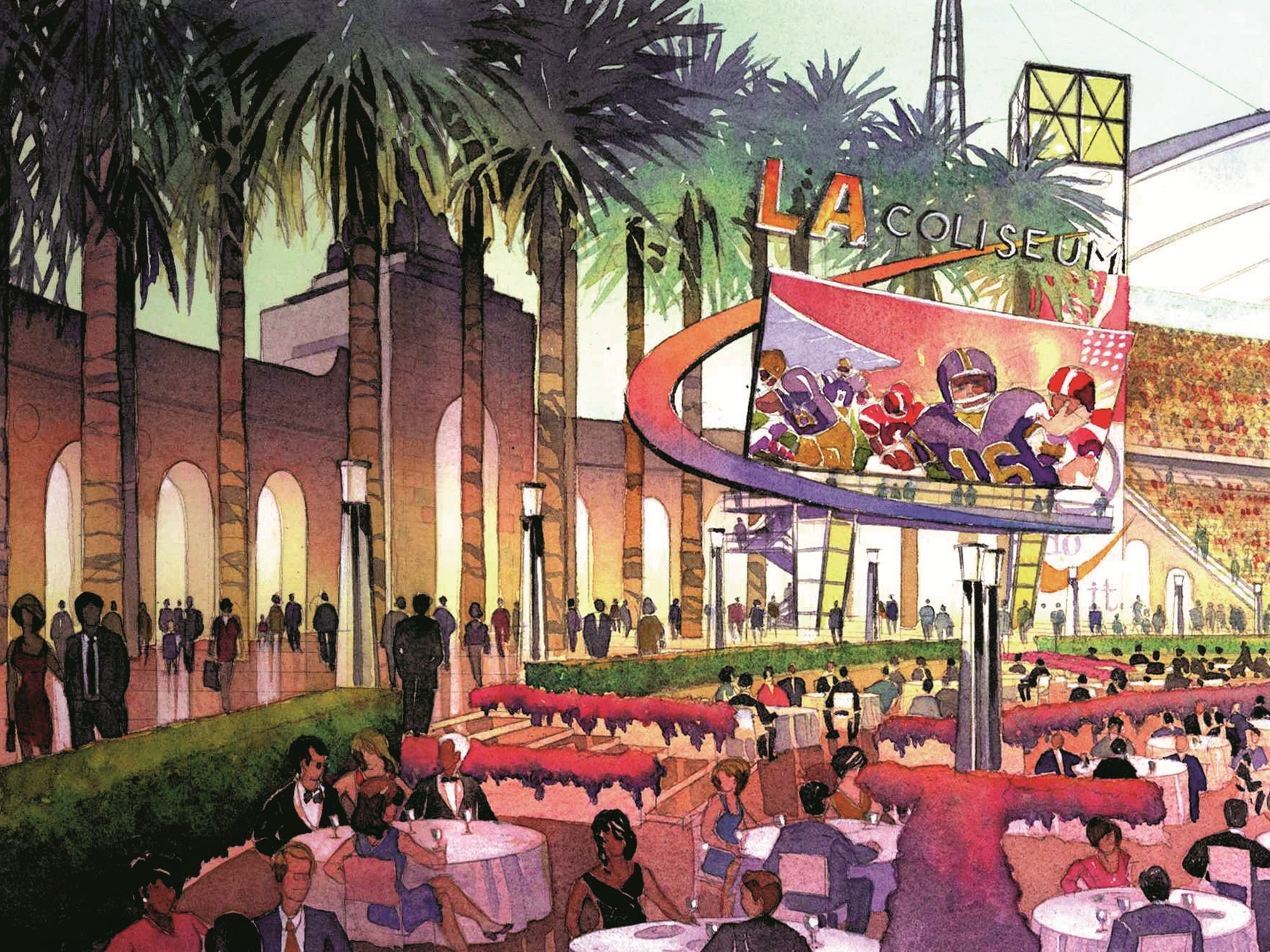 Los Angeles Coliseum Renovation Study
Commissioned by the Los Angeles Coliseum Commission, this renovation study was intended to position the Coliseum as the premier venue in Los Angeles for the return of an NFL franchise.
Long thought to be obsolete as a venue, this design vaulted the Coliseum to the forefront of potential sites being considered by the NFL in Los Angeles.
In addition to dealing with significant historical preservation issues, the design included the addition of numerous fan amenities. A dramatic translucent canopy gives the historic stadium a skyline identity and significantly enhances the intimacy of the seating bowl.
PROJECT STATISTICS
LOCATION: Los Angeles, USA
CLIENT: Los Angeles Coliseum Commission
SIZE: 78,000 seats
YEAR: 2000
COST: $500 Million
PROJECT TYPE: Stadium Renovation, Sports-Anchored Districts, Interior Design and Branding, Sponsor Integration & Activation