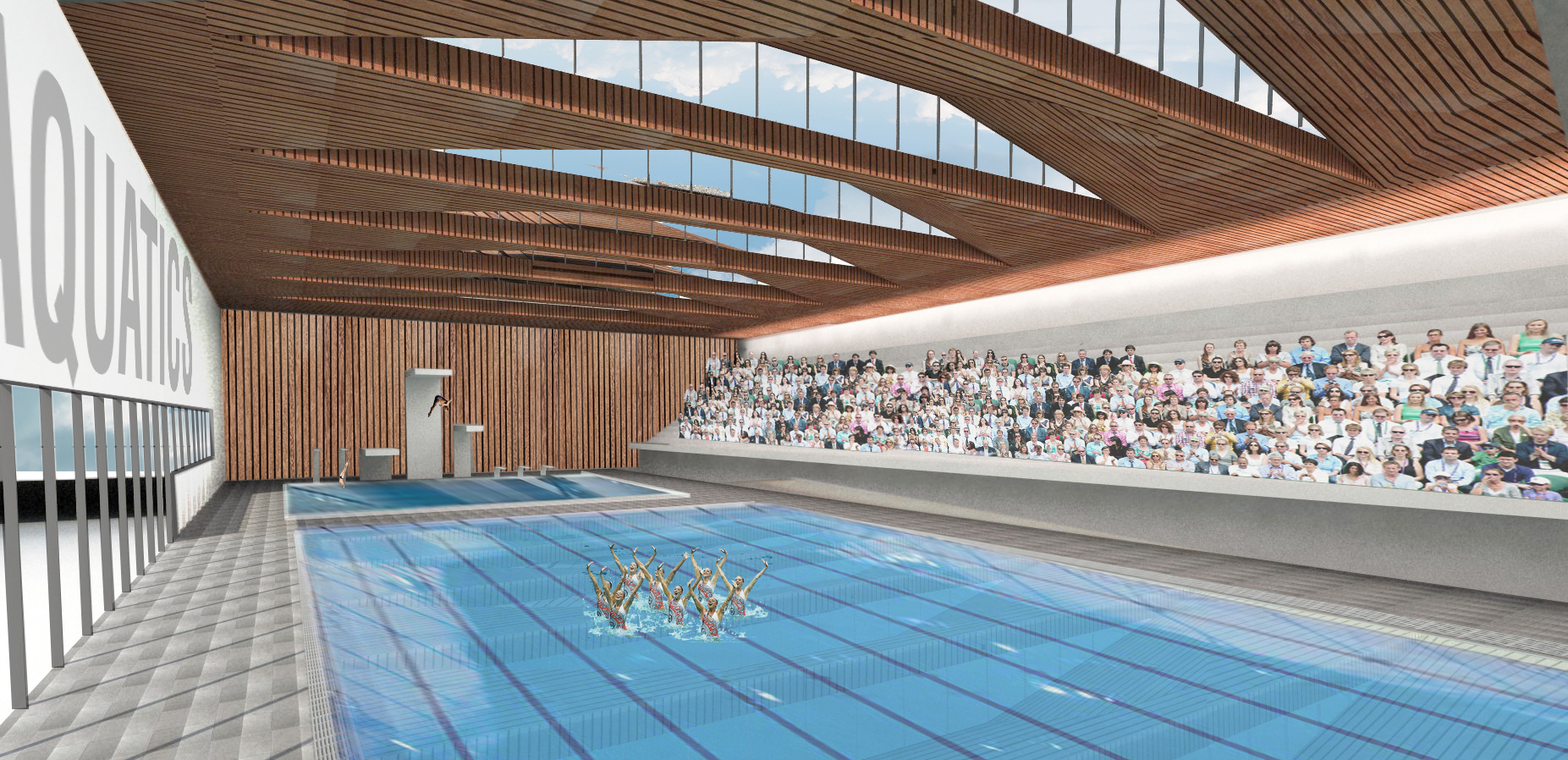 Colorado Ice & Aquatic Center
A combined community ice and aquatics venue, Colorado Ice & Aquatic Center will also serve as a community health club, and training center for the Colorado Eagles Professional Hockey team. The facility will have three ice sheets, with the ability to convert at least one to Olympic size, while the others are all NHL size (200'X85'). The Eagles will use one ice sheet for their practice facility, which also includes locker rooms and strength and conditioning facilities. High school and college teams may also use the ice for competition.
The facility also contains a competition level 50-meter pool which can be used for training, leisure, as well as competition events. A retial/pro shop will be included, as well as a restaurant with a view to the ice below.
PROJECT STATISTICS
LOCATION: Colorado, USA
CLIENT: WaterValley Development Co.
YEAR: 2018
SIZE: 1000-3000 seats
COST: Confidential
PROJECT TYPE: Aquatic/Ice Hockey, Training Facilities, Interior Design & Branding, Sponsor Integration & Activation