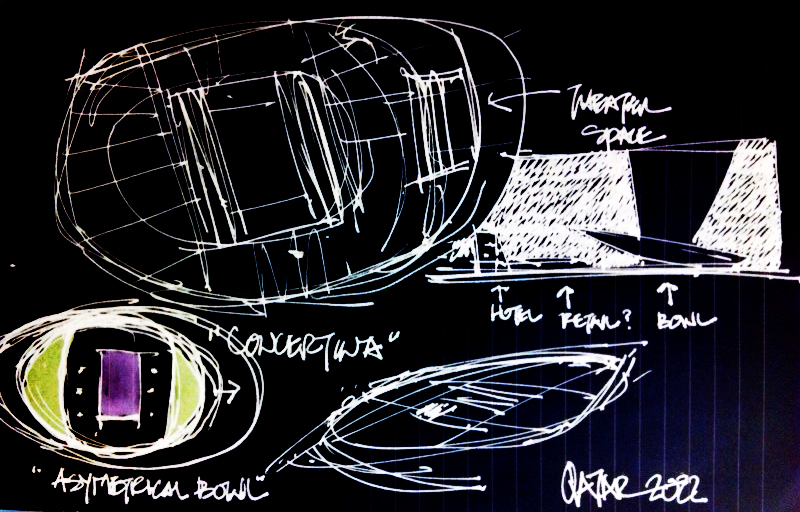 Desert Pearl Stadium
Pearl Stadium in Doha was originally designed as one of 12 stadia to be included in the winning 2022 Qatar World Cup bid.
Conceived as a shell hovering above a reflecting pool and embedded in a programmatic dune, this iconic soccer stadium emerges out of the Qatari desert. Encased in a delicate scrim for protection from wind and sand, and a retractable tension roof for shade from the sun, this versatile 45,000 seat stadium is a monument to the power and beauty of the event and the region.
PROJECT STATISTICS
LOCATION: Doha, Qatar
CLIENT: Qatar 2022 World Cup Supreme Committee
SIZE: 45,000 seats
YEAR: 2011
COST: $750 Million
PROJECT TYPE: Stadium, Interior Design & Branding, Sponsor Integration & Activation