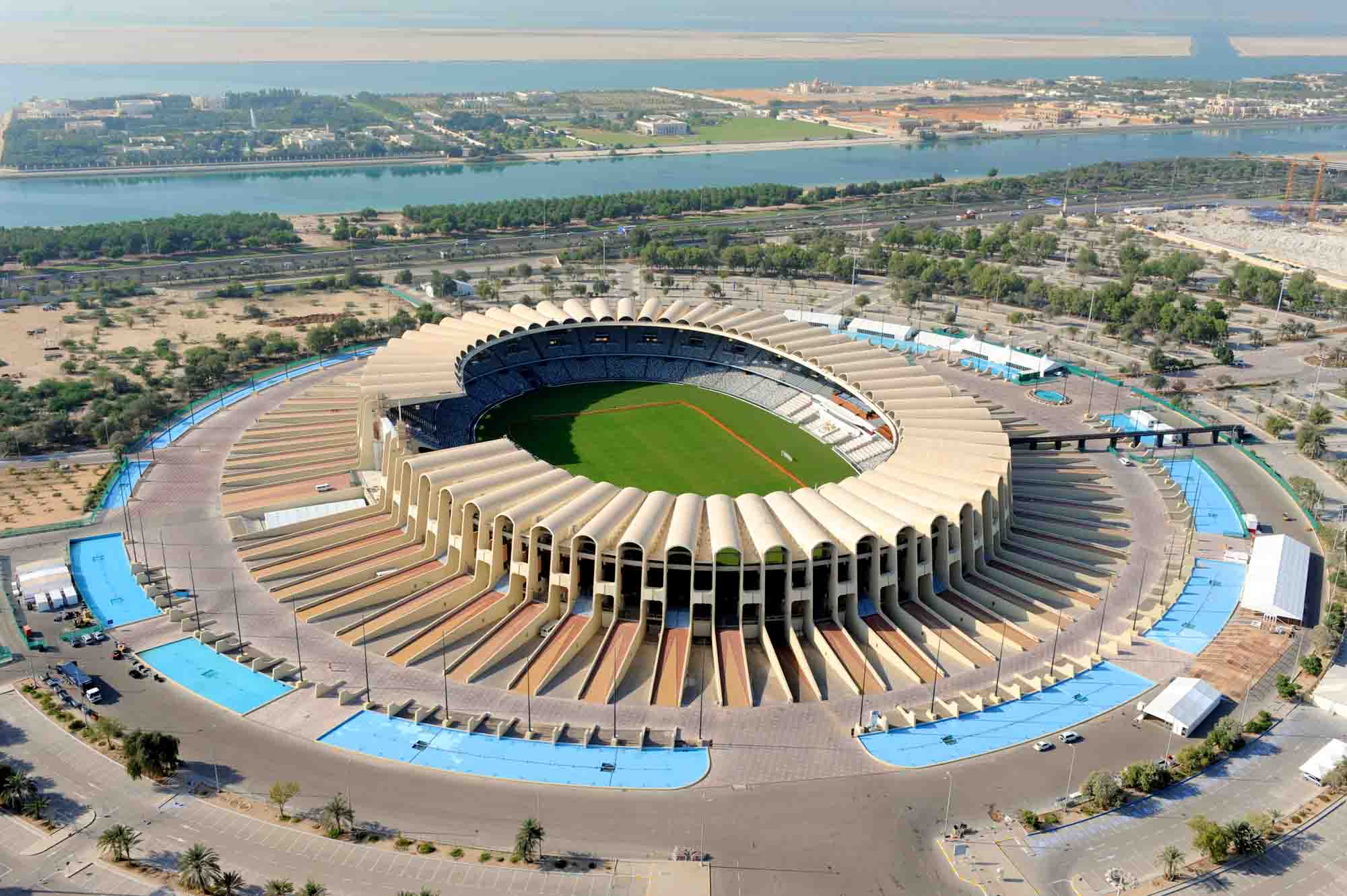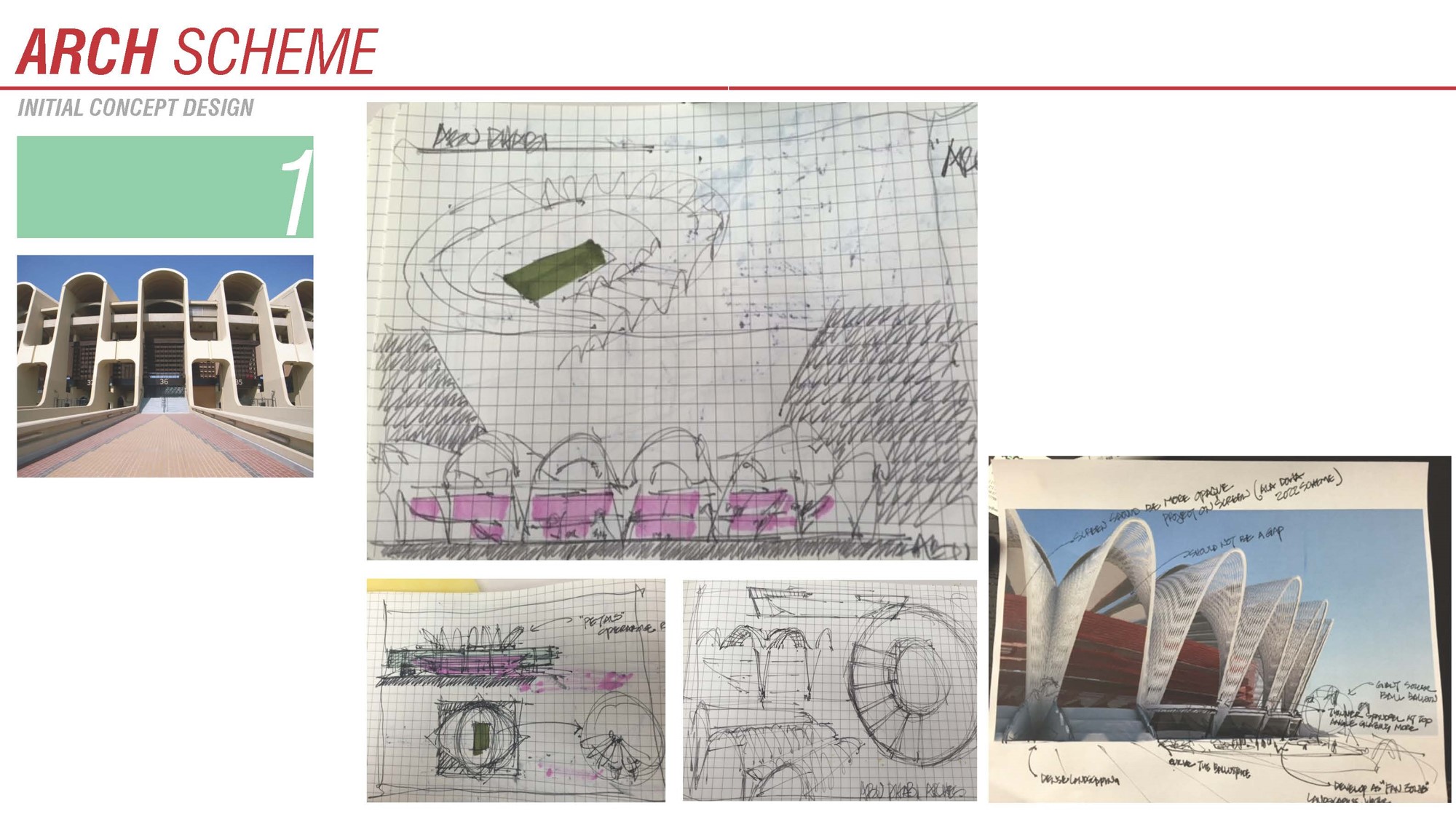 Confidential Middle East Stadium Renovation Study
MEIS' scheme for Zayed Sports City challenges the notion of what a stadium can be. Instead of a single, fixed venue, this scheme utilizes state of the art engineering to realize the ambitions of Zayed Sports City to be a flexible, 365-day multi-venue entertainment and commercial hub.
The two core elements of this scheme are a natural turf surface that can slide outside the footprint of the stadium bowl, and a retractable roof than can move independently of the turf surface. Together, these two movable elements allow the stadium to function as a truly multi-purpose event center, and in so doing, help to realize its potential of the Zayed Sports City Master Plan to create a new cultural icon and commercial anchor for Abu Dhabi.
During the cooler months, the stadium roof can slide open to frame a new urban park adjacent to the stadium while football matches are played inside; alternately, the natural turf surface can move outside at any time of year, providing a green, public oasis with built-in amenities such as an amphitheatre, while the stadium hosts events as diverse as concerts, conventions, corporate product launches, water/ice events, or extreme sports.
PROJECT STATISTICS
LOCATION: Abu Dhabi, UAE
CLIENT: Mubadala
SIZE: 45,000 seats
YEAR: 2014
COST: $600 Million
PROJECT TYPE: Stadium, Sports-Anchored Districts, Interior Design and Branding, Sponsor Integration & Activation